ARE YOU SEARCHING FOR AN ALPINE ELECTRICIAN THAT YOU CAN TRUST?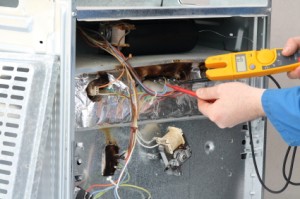 Your home depends on electricity to function on a daily basis. With almost every task you perform in your house, you are using some type of electricity. Whether you are doing things at home or at work, electricity is a vital resource that is ingrained into our daily lives.
When something malfunctions with the electrical system in your home, you notice immediately. Premo Electric's Alpine electricians understand how important electricity is to your home, and we provide high quality electrical services to keep your electrical system in tip top shape.
For any time you need it, we offer a same-day service to get your repairs done quickly. We also provide a 24/7 immediate service for any emergency electrical issues you might have in your home. We know how important these repairs are to your family, and we strive to provide on-time appointments and affordable services.
Reasons to Hire Us as Your Alpine Electricians:
Licensed, certified and insured electrical company
Only employees professionally trained electricians with experience
Guarantee the best in professional service and workmanship
We have an extensive expertise and experience working on all types of electrical systems and devices
Alpine Electrical Contractor
When it comes to electrical repairs, you should always rely on a professional San Diego Electrician. Attempting dangerous electrical issues on your own can easily result in serious injury, death and harm to your home.
Even if you successfully repair the problem yourself, there are certain safety codes and regulations that your electrical wiring has to meet.  Without meeting these codes, your electrical system could be a problem waiting to happen. Faulty electrical wiring is one of the biggest causes of house fires in the United States.
Premo Electric has professional electricians that can provide you with safe and affordable electrical repairs for a variety of different electrical issues including electrical wiring repairs, outlet repairs, GFCI outlet repairs, lighting repairs, panel repairs and more.
Alpine Wiring
There are several different reason you might need new electrical wiring in your home including a new construction, additional room add to your house, updating old wiring in your home or your commercial building needs new wires. Either way, Premo Electric can provide you with high quality electrical wiring services.
Today's homes are using more and more electricity and leaving older wiring that can't keep up with in your home can cause dangerous electrical situations. Our Alpine electricians can give your home a complete electrical inspection. We will make your wiring is up to date in the latest standards and the best way for you to move forward.
Recent Articles
If you are looking for an Alpine Electrician then please call 619-908-1286 or complete our online request form.