ARE YOU LOOKING FOR A PROFESSIONAL AND TRUSTWORTHY BONSALL ELECTRICIAN?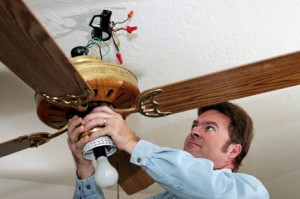 Out of all the different systems in your home, the electrical system is one of the most important parts of your house. Just about every task that you do every day requires some type of electricity. When your electrical system is working correctly, it can be easy to take these moments for granted. However, as soon as your system malfunctions, your daily routine can come to a complete stand still.
Premo Electric is a professional and trustworthy Bonsall electrician that understands how important electricity is to your daily routine. When you have an electrical issue, we provide speedy and affordable service so you don't have live without electricity for a long period of time.
We offer a same-day service for your electrical repairs that cannot be delayed, and we provide an emergency 24/7 electrical repair service to get your home up and running again no matter what time of day or night.
Our professional San Diego Electricians are all licensed, professionally trained and extensively experienced.  We can confidently guarantee superior service and high quality workmanship that you can depend on for quality results.  Whether you need a new installation, a repair or any other electrical service for your home or business, our experts are ready and eager to help.
Bonsall Electrical Contractor
Attempting electrical repairs on your own is not only dangerous to you, but it can severally harm the electrical system in your home and make your house unmarketable.  Without professional training and experience, the risk of injury to you or someone else after the repairs are done is more likely.
Our professional Bonsall electricians at Premo electrical are professional electrical contractors. We provide a variety of different services including:
| | |
| --- | --- |
| | |
| | |
| | Electrical Safety Inspections |
| Aluminum Wiring Replacements | Commercial New Construction Electrical Work |
 Bonsall Wire Repairs
The electrical system in your depends on electrical wires to successfully transport electricity throughout your home. Whether you need your home building rewired, a new construction rewired or wiring for an additional room in your house, our professionals can help.
Premo Electric can make sure the wiring in your home is in great condition. We start with a professional electrical wiring inspection. This is where our professional inspect the all the electrical wires in your home for any signs of malfunctions, or potential problems.  Homes that were built over 30 years ago probably have electrical wiring that is not up-to-date with the latest standards.  This mean it will not be able to handle the amount of electricity that you demand.
Thankfully, our electricians can inspect your wiring for this issue and provide you with an affordable wiring replacement service if necessary.
Recent Articles
The Right Interior Lighting Options Matter

There's no better way to enhance the mood in your home than to play with some lighting options. Mood can be set to enhance mood from bright and lively to soft and romantic or even spooky and scary for fun party times. Lighting in our homes should be comforting, adjustable, functional, and should always enhance...

Read More
If you are looking for a Bonsall Electrician then please call 619-908-1286 or complete our online request form.