DOES YOUR HOME NEED THE HELP OF AN EXPERIENCED BORREGO SPRINGS ELECTRICIAN?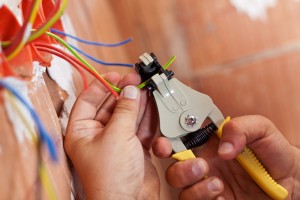 When it comes to electrical repairs, there are several different signs that you need the help of a professional electrical contractor. If you notice your lights flickering on and off, there might be an electrical wiring issue. If your circuit breaker is constantly blowing fuses, you might need an updated panel.  Either way, when you are searching for an experienced Borrego Springs electrician, there is only one company for the job.
Premo Electric is a professional electrical contractor that provides a variety of different electrical series to the residents of Borrego Springs and the surrounding areas. We are licensed, insured and certified to handle any of your electrical repair issues.  All of our electricians are properly trained, experienced and proficient in electrical services.
From aluminum wiring replacement to whole house surge protection, we offer all the residential and commercial electrical services that you could ever need. We provide reputable, high quality results that all of our past customers recommend to their friends. Since our business has started, we have grown through customer referrals and word of mouth. We guarantee that you will be more than satisfied with our services.
Borrego Springs Electrical Contractor
When you think of electricity, you think of a variety of different things. You think of a light fixture that turns on and off. You think of an outlet that provides power for your electronics. You might even thing about the dangers that comes with electricity.
Premo Electric is professional San Diego Electrician that provide a variety of electrical safety services. It is our goal to make sure that all of our customers are happy, safe and comfortable with the electricity in their homes.
Some of Our Electrical Services Include:
| | |
| --- | --- |
| | |
| | |
| | Electrical Safety Inspections |
| Aluminum Wiring Replacements | Commercial New Construction Electrical Work |
Borrego Springs Wire Repairs
If you try to repair your electrical wiring by yourself you are placing yourself, your home and your family at risk. Not only can you be severely shocked by an electrical jolt, but you can also cause future damage to your home. Improperly repaired electrical outlets and lights can often result in house fires.
Premo Electric provides electrical wire repairs as a part of their electrical services. We can inspect, replace and repair any type of wiring you might have in your home. If you have an older home with aluminum wiring, we provide an aluminum wiring replacement services. If you have knob & tube wiring, we can also replace this for you.
Recent Articles
3 Common Questions About San Diego Landscape Lighting

You work hard, and you work all the time, to make sure that your yard and landscape look as good as possible. So why let that perfect landscape disappear every single night at sunset? San Diego landscape lighting can make sure that your yard and landscape doesn't disappear at night, and that they look even better....

Read More
Is Knob and Tube Wiring Safe?

Knob and tube wiring was once a very popular form of electrical wiring, but it has since been recognized as a form of wiring that poses a risk to homeowners. If you have knob and tube wiring in your home, it's possible that all or part of your home's wiring will need to be replaced...

Read More
If you are looking for a Borrego Springs Electrician then please call 619-908-1286 or complete our online request form.