ARE YOU IN NEED OF THE SERVICES OF A PROFESSIONAL Chula Vista ELECTRICAL CONTRACTOR?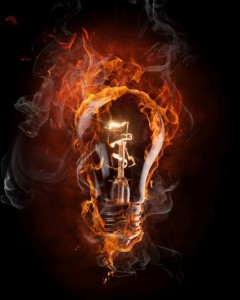 Electricity is incredibly important when it comes to maintaining quality of life in your home or keeping your business functional, which is why when you have suffered complications to your electrical systems that you want them repaired right away. The service of an experienced electrician can be a major boon whenever you are suffering issues with your electrical appliances or systems, as you should never attempts these types of repairs yourself. For the best electrical services in the Chula Vista area, give the electrical contractors at Premo Electric a call.
At Premo Electric, we can offer you precise, high-quality service for your home and business electrical systems all at the most affordable rates in the Chula Vista area. We can even offer 24/7 emergency service repairs, year round, to answer any and all of your electrical needs, no matter when a problem may occur. For the most experienced San Diego electricians, give Premo Electric a call at 619-908-1286 today.
The Advantage of Premo Electric – The best Chula Vista Electricians
With the assistance of the professional staff at Premo Electric, you are getting the service of the most highly trained and experienced licensed and insured electricians that the Chula Vista area has to offer. We can easily provide for all of the needs of your Chula Vista home or business, offering friendly and fast service all at an affordable price. We emphasize strong customer-service and make sure to go above-and-beyond on every job, providing you with care that exceeds our expectations each and every time.
Some of the services we offer the Chula Vista area are:
Electrical repairs
GFCI electrical outlets
Lighting
Knob wiring
Tube wiring
Electrical safety inspections
Aluminum wiring replacement
Chula Vista Wire Repairs
Were you aware that many home fires are completely preventable by making certain that your home's wiring is up to date? Wiring faults are a major cause of home fires, which is exactly why if you have any reason of suspecting that there are problems with your electrical system that you have your home wiring replaced right away. You need to make certain that you have your wires inspected and replaced by a professional electrician, as this needs to be done accurately to prevent any future problems.
Some warning signs you should look for:
Breakers and fuses going out
Flickering lights
Dimming lights
Buzzing outlets and switches
Discolored outlets
Burning smell
Shock from switches or outlets
Chula Vista Safety Inspections
After a visit from our Chula Vista electrical professionals, you can rest easy knowing that your electrical systems are all up to code. We provide electrical inspection services that can analyze any existing issues and determine exactly what the source of your electricity woes may be. If you haven't had one conducted in some time, a routine safety inspection could go a long way to preserving the safety and productivity of your home and business.
What Chula Vista Homeowners Are Saying About Us
Premo Electric is Rated: 5 / 5
based on these 1 happy customer reviews.
---
"George did a wonderful job on the 30 amp/220v circuit I needed. Fast, clean and way cheaper than the competition. Will hire again for sure."
---
Recent Articles on Electrical Services
San Diego Electrician Experiences with Handy Homeowners

Expert San Diego Electrician corrects many electrical fire & shock hazards created by unqualified home owners trying to do the work themselves. Be safe and hire a qualified San Diego Electrician. As a San Diego electrician customers are always calling me after something they were working on had gone bad, or they saw sparks fly...

Read More
Lighting and electrical safety

Sufficient lighting in your home isn't just for convenience sake but also to serve you when you need to see well when doing tasks like cutting up food or making repairs in your garage. Most homes that are standard built will have only one lightbulb fixture in the garage, and kitchens normally have an overhead...

Read More
For the best in electrical contractor services in Chula Vista, give us a call at 619-908-1286 or complete our online request form.