DO YOU REQUIRE THE SERVICE OF PROFESSIONAL Coronado ELECTRICAL CONTRACTORS?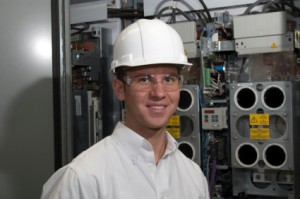 Keeping your home or office electrical systems functioning properly are important for maintaining safety as well as a consistent level of comfort and productivity.  When your electricity becomes unreliable, your are faced with not only a frustrating situation, but one that can even prove to be dangerous if it means that you have faulty wiring, or are overloading your home system.  To ensure that all of your Coronado electrical issues are handled speedily, with the precision that you require, make certain that you have them tended to by an electrician that you can trust by calling on the professionals at Premo Electric.
When you call on our San Diego Electricians, we will be able to answer all the electrical needs of your Coronado home or business.  We are available for the best service, 24/7, all year round, even for emergency repair and maintenance situations.  If you're suffering any trouble with your electrical system, give Premo Electric a call today at 619-908-1286.
The Premo Electric Advantage – Your Coronado Electricians
With the help of Premo Electric, you can have access to the best trained electricians that Coronado can provide.  All of your electrical needs can be easily provided for, whether in your home or business, all with one visit from our friendly and experienced staff.  We take great pride in our customer service and make certain to exceed the expectations of our customers on every job.
With the help of Premo Electric, you are getting the very best in electrical contractor service that Coronado can offer.
Some of the services we offer the Coronado area are:
Electrical repairs
GFCI electrical outlets
Panel upgrades
Knob wiring
Tube wiring
Electrical safety inspections
Aluminum wiring replacement
Coronado Wire Repairs
The majority of home fires are actually caused by faulty electrical wiring, which is exactly why you want to make certain that your home electrical systems are all functionoing properly and that your wiring is properly up to code.  If you do have wiring that is in need of replacement, have it done by a trained professional like the experts at Premo Electric.  To keep your home safe, you want to make certain that you do not have old deteriorating wiring in your walls.
Some warning signs you should look for:
Breakers and fuses going out
Flickering lights
Dimming lights
Buzzing outlets and switches
Discolored outlets
Burning smell
Shock from switches or outlets
Coronado Safety Inspections
If you suspect that there are any problems with your home or business electrical system, you should see about having a routine safety inspection conducted by the experienced staff at Premo Electric.  We can offer the best inspection services in the Coronado area, and will identify any problems to provide you with the best solution as fast as possible.  Consider having an annual safety inspection conducted to keep your home or business functioning at peak efficiency.
Recent Articles on Electrical Services
Lighting and electrical safety

Sufficient lighting in your home isn't just for convenience sake but also to serve you when you need to see well when doing tasks like cutting up food or making repairs in your garage. Most homes that are standard built will have only one lightbulb fixture in the garage, and kitchens normally have an overhead...

Read More
For the best in electrical contractor services in Coronado, give us a call at 619-908-1286 or complete our online request form.