ARE YOU IN NEED OF THE SERVICES OF A Dulzura ELECTRICIAN?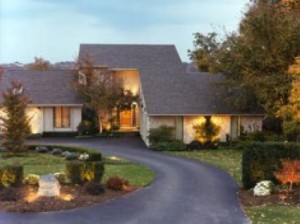 It is easy to overlook the importance of electricity and the role that it plays in your everyday life; that is until you end up going without power.  When you have suffered an interruption to your electrical services due to fault or error in your home system, you want to make certain that you have the issues resolved as swiftly as possible so that you and your family might be returned to those comforts.  Having the service of a professional electrician on hand is an important part of maintaining your quality of life at home and quickly resolving any electrical issues as they occur, and this can be easily handled by the professional San Diego Electricians at Premo Electric.
With a call to the experienced staff at Premo Electric, you can get quality, precision service performed on your home electrical system that will swiftly resolve any complications and get it working at peak efficiency in no time.  We can provide you with same-day 24/7 emergency service as well, to guarantee that you will always have a capable electrician standing by to tend to your home or business needs.  Don't settle for second best, when you can get the service of the most experienced Dulzura electricians available by giving us a call at 619-908-1286.
The Premo Electric Advantage – Your Dulzura Electrician
With Premo Electric, you are getting the service of licensed and insured, professional trained electricians.  Having your home or business electrical system serviced by an experienced professional is important if you want the job done reliably and correctly, which is why getting the affordable service of our electricians cannot be beat.  We are able to handle all of your installation, repair, and maintenance service needs for your electrical appliances and systems, and can handle any scale project.
Some of the services we offer the Dulzura area include:
Electrical repairs
GFCI electrical outlets
Lighting
Knob wiring
Tube wiring
Electrical safety inspections
Aluminum wiring replacement
Dulzura Wire Repairs
Were you aware that many home fires are completely preventable by making certain that your home's wiring is up to date?  Wiring faults are a major cause of home fires, which is exactly why if you have any reason of suspecting that there are problems with your Dulzura electrical system that you have your home wiring replaced right away.  You need to make certain that you have your wires inspected and replaced by a professional Dulzura electrician, as this needs to be done accurately to prevent any future problems.
Some warning signs you should look for:
Breakers and fuses going out
Flickering lights
Dimming lights
Buzzing outlets and switches
Discolored outlets
Burning smell
Shock from switches or outlets
Dulzura Safety Inspections
If you suspect that there are any problems with your home or business electrical system, you should see about having a routine safety inspection conducted by the experienced staff at Premo Electric.  We can offer the best inspection services in the Dulzura area, and will identify any problems to provide you with the best solution as fast as possible.  Consider having an annual safety inspection conducted to keep your home or business functioning at peak efficiency.
Recent Articles on Electrical Services
San Diego Electrical Repairs: Why They're Not a DIY Project

DIY movement is rapidly growing, and it's easy to see why. DIY projects are satisfying, fun, and you'll see home improvements get done without having to pay for a contractor. But some projects should always be left to professionals. Your San Diego electrical repairs are important to you and your family, and they can feel...

Read More
3 Common Questions About San Diego Landscape Lighting

You work hard, and you work all the time, to make sure that your yard and landscape look as good as possible. So why let that perfect landscape disappear every single night at sunset? San Diego landscape lighting can make sure that your yard and landscape doesn't disappear at night, and that they look even better....

Read More
For the best in electrical contractor services in Dulzura, give us a call at 619-908-1286 or complete our online request form.