Downtown San Diego's Number One Electrician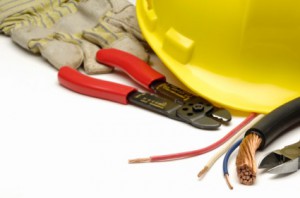 Your electricity is one of the most important parts of your home. It can be tough to think of something you do on a daily basis that doesn't require electricity in one way or another. So when the electricity is running fine, it can be easy to take for granted. But when your electrical system starts to have problems, it can cause your life to come to a screeching halt. Our Downtown San Diego electricians know how important your electrical system is to you, your family, and your home, so when you do have problems with it, we'll be ready to take of them quickly and professionally. our San Diego Electricians offer same-day service for when your problems can't wait, and we also have 24/7 emergency services available. We'll never leave you waiting.
Our Downtown San Diego electricians are all licensed, professionally trained, and extensively experienced. So at job we take, we can confidently guarantee superior service and the most professional workmanship available. Whether you need a new installation, a repair, or any other electrical service for your home or business, our experts will be ready and eager to tackle the job. We have a vast knowledge of electrical systems and electrical appliances, so no matter what services you need, we'll be able to handle them.
Give us a call today with any questions about our services or your electrical system, or to schedule your appointment, and we'll be looking forward to working with you.
Downtown San Diego Electrical Contractor
Remember: you should never attempt to repair any electrical problems on your own. Without professional training and experience, it's highly likely that you'll injure yourself or your someone else during the repairs. And if you do make it through the repairs unscathed, there's still a very high chance that something wasn't done properly and is now a huge hazard waiting for you inside your home. Faulty wiring, in fact, is the leading cause of house fires in the US, according to the National Fire Protection Agency. Our Downtown San Diego electricians will be certain that your electrical system isn't just repaired accurately and quickly, but also that it's as safe as possible.
Downtown San Diego Wire Repairs
Whether you need your home or other building rewired, or you need new wiring for a new construction or addition, our Downtown San Diego electricians can make sure your wiring is in great condition. If your home is relatively old, you'll most likely need to have the wiring replaced if it hasn't been done recently. Homes built as recently as thirty years ago may have wiring that isn't up to today's standards. It may not be able to handle the amount of electricity that is used in today's homes, which won't just cause problems with your electrical problems, but can easily be a major danger. We can give your home a safety inspection and make sure your wiring is in the best condition possible. And if you're building a new construction, our Downtown San Diego electricians can make sure your wiring is perfectly installed.
Recent Articles
The Right Interior Lighting Options Matter

There's no better way to enhance the mood in your home than to play with some lighting options. Mood can be set to enhance mood from bright and lively to soft and romantic or even spooky and scary for fun party times. Lighting in our homes should be comforting, adjustable, functional, and should always enhance...

Read More
If you are looking for a Downtown San Diego Electrician then please call 619-908-1286 or complete our online request form.