Jamul Electrician – Find the Right Team for the Job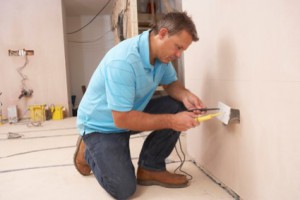 These days making a choice about the best Jamul electrician can seem confusing. Every place you turn there seems to be a new company popping up. Sadly, this isn't a good thing. The truth is, too many people try to start a company without being properly licensed, bonded, insured or experienced.
Never cut corners and save money by hiring someone that falls under this category. This is especially important when it comes to your electrical and wiring for your home or business. This can be a dangerous and even deadly choice. Somehow, these shady fake contractors only care about making money not helping community members.
At Premo electric we believe the main goal is to actually take care of the residents and business owners in and around Jamul. Anyone who doesn't' feel the same simply shouldn't be doing business here. But there is much more to why we have earned the reputation we have.
Jamul Electrical Contractor
As the top choice for a San Diego electrical contractor, we stand by the work we do. It means knowing the ins and outs of the business. It also means knowing about wiring as old as some of the buildings in this area and the newest, cutting edge technology.
Don't take chances when it comes to your wiring needs. Anyone lacking knowledge and experience working with either end of the electrical spectrum could cause serious damage or fires. Let our team of experts here are Premo electric be the ones you can trust in and rely on.
There is a reason we have earned the reputation we have. Our hard work and commitment to customer satisfaction is a large part of that. Now, it is your turn to find out just what we can do for you, your home and your business.
Jamul Wire Repairs
One of the major parts of this business is taking care of Jamul wire repairs. While the older buildings here are stunning to look at, they can be a nightmare in the electrical department. Only a truly pro in the industry should be trusted to inspect and repair such delicate wiring systems.
In some cases, a house doesn't have to be that old to need major wire repairs. A rash of shoddy homebuilding left a mess of poorly crafted home filled with cheap materials. At Premo electric, we have seen our share of this problem. This level of wire repair or replacement is another specialty of ours.
Ready to start fixing up or replacing the wiring in your home or business? Then contact us so we can become your preferred Jamul electrician of choice.
Recent Articles
Is Knob and Tube Wiring Safe?

Knob and tube wiring was once a very popular form of electrical wiring, but it has since been recognized as a form of wiring that poses a risk to homeowners. If you have knob and tube wiring in your home, it's possible that all or part of your home's wiring will need to be replaced...

Read More
The Right Interior Lighting Options Matter

There's no better way to enhance the mood in your home than to play with some lighting options. Mood can be set to enhance mood from bright and lively to soft and romantic or even spooky and scary for fun party times. Lighting in our homes should be comforting, adjustable, functional, and should always enhance...

Read More
If you are looking for an Jamul Electrician then please call 619-908-1286 or complete our online request form.