La Jolla Electrician
Homeowners and business owners alike know the name to trust when it comes to choosing a La Jolla electrician. That name is Premo electric and our San Diego Electricians have been busy at work getting the job done right to earn that level of reputation. Not just anyone can achieve this type of honor.
We are proud to serve the La Jolla and surrounding communities. We treat each client with the same level of respect and care about your needs. It is just one of the reasons we have such a high rate of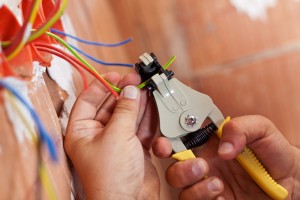 referral business. When we meet with a new client we see the residential or commercial space they are trying to improve and make safe – not dollar signs.
All aspects of home building has changed throughout the years. However, none is as important as electrical work. Done correctly and you create a warm, inviting atmosphere for family members or business patrons. However, done incorrectly and you put the building and everyone inside at great risk.
La Jolla Electrical Contractor
We don't take hard work lightly. And when it comes to one of the topics to be most serious about, electricity happens to be the most important. Each and every day we strive to get even better with our craftsmanship, customer service and pricing. The better we are the better the service we can provide for our loyal customers.
If you want to work with a La Jolla electrical contractor that takes the business seriously then look no further than Premo electric. We want to improve your home or business as well as protect against faulty wiring, sparks and potential fires or other hazards. Let us demonstrate to you how we have earned the positive reputation we have.
La Jolla Wire Repairs
The truth of the matter is that you simply will not find a more dedicated team of experts. You may not give much thought to La Jolla wire repairs but we do. That's because it is what we do, all day every day. And our dedication to doing the best job possible and taking care of our client base shows.
So let's get started today. Let one of our expert team members discuss with you the options you have for new wiring, repairs and all things electrical. Don't make mistakes by hiring someone less than suitable for the job.
When it comes to the best team for a La Jolla electrician, the only name you need to know is the Premo electric name. We will do whatever it takes to earn your business and keep you one of our countless satisfied customers.
Recent Articles
3 Common Questions About San Diego Landscape Lighting

You work hard, and you work all the time, to make sure that your yard and landscape look as good as possible. So why let that perfect landscape disappear every single night at sunset? San Diego landscape lighting can make sure that your yard and landscape doesn't disappear at night, and that they look even better....

Read More
If you are looking for an La Jolla Electrician then please call 619-908-1286 or complete our online request form.