MIRAMAR, CA PROFESSIONAL ELECTRICIAN SERVICES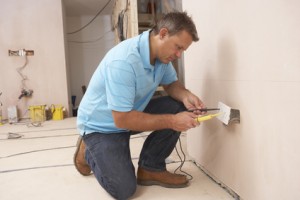 Miramar is a neighborhood in the northern part of the city of San Diego, California, USA. It includes residential areas and commercial and light industrial districts. Most residents live on the Marine Corps Air Station Miramar.*
Today's homeowners in Miramar and all through North America have a multitude of electrical power needs that simply were not in demand long ago. Modern times call for much more availability of power.
Our homes are full of electrical equipment needs. Lights, heating and cooling, food storage and preparation, and a few outlets to plug in some home equipment were all that was needed long ago, but today we have so many gadgets that many just sit in our closets.
Now, the electrical considerations such as alternate power sources, backup power systems, and entertainment systems are just a few to name of the more necessary electrical devices needed in the home.
Premo Electric believes in customer service as our number one priority. We excel beyond our competition because we are experienced and trained for any Miramar electrical systems need.
Miramar Professional Electricians You Can Trust
We understand at Premo Electric how important it is to complete your project on time as well as on budget. We also know that you want quality, first class results.
Residential Electrician Services in Miramar, CA
You have access to the best electricians that San Diego can provide when you call on Premo Electric.. Our San Diego Electrical experts are well experienced at any and all electrical applications needed by commercial or residential clients.
Electrical services you may need include:
Energy Management
Automation Systems
Security Systems
Internet Access Systems
Audio Systems
Video Systems
Home Theater Systems
Gaming Systems
Power Points (outlets)
Large Specialty Appliances
Specialty Exhaust Fans
Backup Power Systems
Solar or Wind Power Generators
If you need residential or commercial wiring upgrades or other electrical services Premo Electric is ready to serve you. We work hard to build a relationship of trust with our customers, so we hope you will allow us to show you that there are contractors who will sever you well.
Our technicians are also fully certified, licensed, insured, and bonded where needed so you don't have to worry.
*Sources: http://en.wikipedia.org/wiki/Miramar,_San_Diego
Recent Articles
What Causes a San Diego Circuit Breaker to Trip?

Going outside, to the garage, or down into the basement to mess with your tripped circuit breaker can start to become frustrating when it keeps happening again and again. So why does it keep happening? A San Diego circuit breaker "trips"–or shuts off the electrical flow—to keep the circuit from overheating and causing significant damage....

Read More
Lighting and electrical safety

Sufficient lighting in your home isn't just for convenience sake but also to serve you when you need to see well when doing tasks like cutting up food or making repairs in your garage. Most homes that are standard built will have only one lightbulb fixture in the garage, and kitchens normally have an overhead...

Read More
If you are looking for a Professional Electrician you can trust, then please call 619-908-1286 or complete our online request form.