NATIONAL CITY, CA PROFESSIONAL ELECTRICIAN SERVICES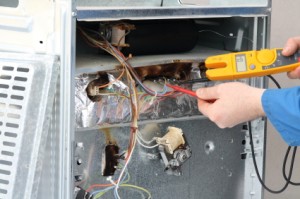 National City is a city located in San Diego County, California. According to the census in 2010, the population was 58,582, which rose from 54,260 at the 2000 census.
National City is the second-oldest city in San Diego County.
For thousands of years, the Kumeyaay lived peacefully and prospered in San Diego County.
The area known as National City today was part of the Kumeyaay's ancestral territory. The territory spread east to El Centro, north to Escondido, and south to Baja California.
The Kumeyaay were skilled hunters and innovative agriculturists and established their rich cultural identity and traditions in the area. Many of of those traditions are still practiced and honored today.
The area has continued to see a lot of growth throughout time.
Years ago, people only needed lights, heating and cooling, food storage and preparation, and a few outlets to plug in some home equipment.
But there are many more electrical needs today such as alternate power sources, backup power systems, and entertainment systems are just a few to name of the more necessary electrical devices needed in the home.
Premo Electric believes in customer service as our number one priority. We excel beyond our competition because we are experienced and trained for any electrical systems need.
National City Professional Electricians You Can Trust
We understand at Premo Electric how important it is to complete your project on time as well as on budget. We also know that you want quality, first class results.
Residential Electrician Services in National City, CA
With Premo Electric, you have access to great San Diego Electricians. Our experts are well versed at any and all electrical applications needed by commercial or residential clients.
We are specialists with wiring upgrades and/or installing new systems. We provide the following services and more…
Electrical Repairs
Residential or Commercial Lighting
Knob & Tube Wiring
Panel Upgrades & Repair
Ceiling Fan Repair
Home Electrical Upgrades and Improvements
Safety Wiring and Lighting Applications
Special Lighting
Energy Savings
Phone and Cable Installations
Exhaust Fan Installations
Electrical Inspections
Property Maintenance Electrical Services
No matter your need; residential, commercial, indoor or outdoors, Premo Electric is ready to serve you with expert electrical services in National City. We desire to build a relationship of trust with you. Our technicians are licensed, insured, and bonded so you don't have to worry.
Recent Articles
What Causes a San Diego Circuit Breaker to Trip?

Going outside, to the garage, or down into the basement to mess with your tripped circuit breaker can start to become frustrating when it keeps happening again and again. So why does it keep happening? A San Diego circuit breaker "trips"–or shuts off the electrical flow—to keep the circuit from overheating and causing significant damage....

Read More
Is Knob and Tube Wiring Safe?

Knob and tube wiring was once a very popular form of electrical wiring, but it has since been recognized as a form of wiring that poses a risk to homeowners. If you have knob and tube wiring in your home, it's possible that all or part of your home's wiring will need to be replaced...

Read More
If you are looking for a Professional Electrician you can trust, then please call 619-908-1286 or complete our online request form.