Your Ocean Beach Electric Pros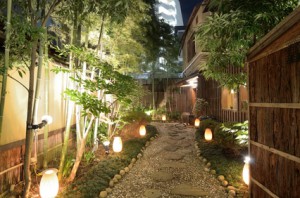 Premo Electric has proudly served both home and business owners in the Ocean Beach area with electrical services for over 15 years. We offer a wide range of electrical services for both residential and commercial properties across California. Some of our services include electrical repairs, outlet repairs and installation, lighting, panel upgrades, panel repairs, knob & tube wiring, electrical safety inspections, aluminum wiring replacement, and ceiling fan repair. We also install wiring and electrical system for brand new construction. Our team of highly trained technicians can repair and install wiring for any home or business regardless of how difficult or simple the job is. Contact us today for a free estimate. We are your electrician experts.
Electrical Repairs
When the wiring in your home goes out so does everything else including other major systems like your air conditioning and hot water. So next time you need electrical repairs, call our San Diego Electrical Company. We are available 24 hours a day seven days a week, and even for emergencies. Most electrical repairs can be solved within a relatively short time, and we provide fast, affordable service. We provide full diagnostic inspections on all electrical systems in order thoroughly and accurately repair all problems. Contact us today for an on-site repair and get your home back to normal once again.
GFCI Electrical Outlets
GFCI stands for ground fault circuit interrupters. This type of outlet is designed in order to eliminate any chance of shock or electrocution. In the U.S. the average outlet is 120 volts. So the purpose of GFCI outlets is to prevent all 120 volts from ever coming into contact with you all at once. When a power surge occurs, a GFCI outlet can control the amount of electric charge passes through the wires. We install and test these outlets.
Lighting
We install, replace, and repair all types of lighting for both home and business. Whether it's in your property or outside in the yard we cover all types of lights for all types of purposes Our service includes custom landscape lighting, patio lighting, security lighting, high-powered and low voltage lighting, pool lighting and sidewalk lighting. We can help you create great concepts for your lighting and install them. Landscape and security lighting is a highly skilled job that requires the expertise of trained technicians who have work with home and business owners before.
Recent Articles
San Diego Ceiling Fan Installer

San Diego, California is the perfect place to install a ceiling fan. It is located right on the edge of the ocean so those that live by the beach feel the cool ocean breeze in summer. For the rest of San Diego the temperatures caused by global warming may make the heat unbearable during the...

Read More
3 Common Questions About San Diego Landscape Lighting

You work hard, and you work all the time, to make sure that your yard and landscape look as good as possible. So why let that perfect landscape disappear every single night at sunset? San Diego landscape lighting can make sure that your yard and landscape doesn't disappear at night, and that they look even better....

Read More
If you are looking for a Professional Electrician you can trust, then please call 619-908-1286 or complete our online request form.