Looking For A Pala, CA ELECTRICIAN?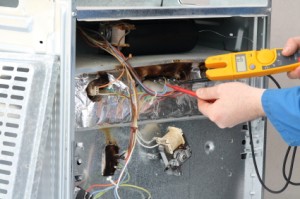 If there's one thing that the Pala electricians are known for at Premo Electric it's customer satisfaction.  Our accomplished technicians represent our company with clean outfits and positive attitudes. We can do all your panel upgrades for your home and also your business. We'll work 24/7 in order to make thongs right!
Panel upgrades are perfect for homes that are in need of new appliances. Many of today's appliances have more output and that means the old panels cannot handle all the wattage they expel.
If you are experiencing tripped breaker or are smelling burnt wires, you have a problem with your panel box. Have it adjusted by our guys and feel that peace of mind that's not easy to find in all electrical contractors.
An upgrade, to your panel box, will make you see how a good electrical system works as you won't have any more problems with blown breakers or flickering lights.  You'll also see that your new panel box last longer.
Pala Electrical Contractor
Sometimes electrical upgrades are necessary, in a home, to make your electrical system safer. Premo Electric has the experience and the electrical contractors who you can take a chance on and always come out smelling like a rose. The benefits of electrical upgrades:
Consistent supply of power
No stressing over electrical issues/hazards
No more tripped breakers
Longer lasting energy source
An overheated panel box can become in instant threat in the home. They are a threat that can easily be taken care of though. If the smell of burning wires frightens you, take the next step in protecting your home and call our Pala electricians.
Pala Wiring & Electrical Repair
Lighting problems can be attributed to poor wiring. Wiring jobs need to be done by experienced techs who can take out the old and replace it with the new. At Premo Electric, we are the San Diego Electrical specialists who can alert you of bad wiring in the home.
There are times when a light bulb can't be replaced. It's the wiring that needs to be replaced. There are many forms of outdated wiring types. But -bad wiring can be repaired. Leaving your wiring problems ignored can cause internal fire damages in the home.
Although we can't see where wiring problems are, sine wiring is usually in the walls, we have to resort to the nest plan of action which should be calling in the electrical experts at Premo Electric. That's because we're the professionals in your area.
Our Pala electricians can diagnose your wiring problems and much more. It's not too late to call, we're available all the time seven days a week.
Recent Articles
San Diego Ceiling Fan Installer

San Diego, California is the perfect place to install a ceiling fan. It is located right on the edge of the ocean so those that live by the beach feel the cool ocean breeze in summer. For the rest of San Diego the temperatures caused by global warming may make the heat unbearable during the...

Read More
If you are looking for an Electrician in Pala, CA then please call Premo Electric at 619-908-1286 or complete our online request form.