Pine Valley Residential & Commercial Electrical Services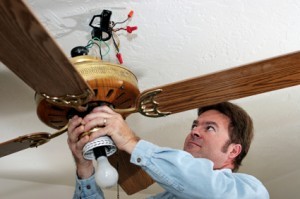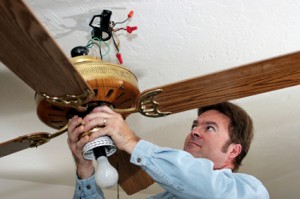 Electrical work for home and business owners in Pine Valley and the local California area is highly specialized and hazardous if not properly performed. This is why it's important to hire a seasoned, reputable company for all your wiring needs. You should hire a company that is state-certified in all areas of electrical work, and understands the city and county codes. Only a licensed company with knowledgeable electricians can provide the best possible results for every electrical issue whether it's repairs or replacement or routine inspections.
This is why home and business owners go with Premo Electric. We are the San Diego Electrical experts in all types of electrical work. Our highly trained team can perform all types of electrical work in a manner that is safe and fast. Our service is low-cost and most jobs can be completed in just a few hours. Contact us today for a free on-site diagnosis and estimate.
Aluminum Wiring Removal
If you have aluminum wiring in your Pine Valley home or business then it's past time for an important upgrade to a more improved modern type of wiring. Although aluminum wiring was common several years ago. Since then, it has been proven to be an ineffective kind of wiring. Most insurance companies will not offer coverage for a home that utilizes aluminum wiring. This type of electrical system oxidizes increasing it's overall resistance and leads to overheating. Aluminum wiring wears down quickly and becomes vulnerable to damage within a relatively short period of time. Aluminum also expands and contracts according to the rise and fall of the temperature. Call a Premo Electric electrician today discuss better options available to you and you can begin he process of replacing all your aluminum wiring.
Ceiling Fan Maintenance
Most homeowners in California have ceiling fans. These are great room features that disperse the air throughout every space in your home. They're great for helping air conditioners and heaters run more efficiently. During the cold months they keep the warm air circulated rather than just rising. So when your ceiling fan needs repair, you need a professional who can repair it fast. This is why you can trust the pros at Premo Electric for your ceiling treatment. We can repair or replace all a parts, clean out all components, and have your fan running smoothly again. Our service is efficient, affordable, and dependable. Rather than face the hassle of trying to fix your ceiling fan yourself, save time, money, and frustration by hiring a an experienced professional.
Wiring for Brand New Construction
Generally speaking, wiring your home is done in the early stages of building construction after the framing and floor plan is established. This is a key component of construction and is vital in setting the tone for all other phases. Since wiring, in some cases, is buried into the walls, floors, or ceiling of your home it is crucial that installation is done right the first time with durable wiring that needs little to no maintenance through the years. We have over a decade of experience working with primary contractors adding wiring on all types of construction products. We have built a reputation in the construction community as a dependable company that both partners and clients have enjoyed working with. Contact us today for a free estimate and let us properly wire your home or business.
Recent Articles
San Diego Electrician Experiences with Handy Homeowners

Expert San Diego Electrician corrects many electrical fire & shock hazards created by unqualified home owners trying to do the work themselves. Be safe and hire a qualified San Diego Electrician. As a San Diego electrician customers are always calling me after something they were working on had gone bad, or they saw sparks fly...

Read More
San Diego Ceiling Fan Installer

San Diego, California is the perfect place to install a ceiling fan. It is located right on the edge of the ocean so those that live by the beach feel the cool ocean breeze in summer. For the rest of San Diego the temperatures caused by global warming may make the heat unbearable during the...

Read More
If you are looking for a Professional Electrician you can trust, then please call 619-908-1286 or complete our online request form.