Looking For A Trustworthy and Reliable ELECTRICIAN in Rancho Santa Fe?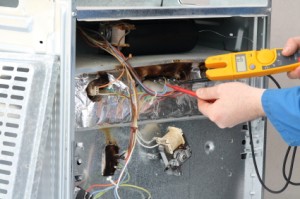 An electrical safety inspection can alert you of any problems that you're experiencing with your  electrical system or the components. Call our Rancho Santa Fe electricians at Premo Electric for an inspection and feel peace of mind again. It's not everyday that you get the opportunity to see all that's wrong with your electrical system.
A safety inspection is performed here everything is checked-and we mean everything. Electrical wiring and components pose certain dangers in the home or at the office. Even improper usage of electrical item can put you at risk for danger.
Things that are checked during a safety inspection are the fuses, outlets, lighting, wiring, and all appliances. Nowadays there is no reasons not to have your home or business checked out. It's a small price for peace of mind.
Many of today's modern appliances cannot be instantly plugged in without having read the owner's manual first. Most people throw them in the garbage only to find out weeks/ months later they need them for proper application.
Never add more wattage to the home without consulting one of our electrical technicians first. Your first warning could be your last. There's nothing safe about electricity.  Always let the pros handle it!
Rancho Santa Fe Electrical Contractor
As far as inspections and house calls go, Premo Electric are the San Diego electrical contractors to call on. We look for certain things that pose threats to your electrical system. Here are just a few benefits of having our electrical services done:
Have a working knowledge of home/ businesses' electrical system.
Electrical system runs safely and accurately.
Homeowner's insurance goes down.
Our electrical services are always completed by electrical professionals, Some of them have been in their trades for many years. Don't let your electrical system kick out on you at the most instate time. Take control of it by calling us.
Rancho Santa Fe Wiring
There are times when an electrical professional is needed. These are times whenever you Is knob and tube wiring safe? That's an answer that only the electrical wiring pros at Premo Electric can respond to.
Your wiring can be outdated and you wouldn't even know until you did some remodeling or put an addition onto the home where that same wiring was used. Call us for up to date wiring services.
Contact us today. We can meet your needs 24-hours a day because we know just how dangerous old wiring can be. Don't take chances, call the experts in today and have your home or business serviced right.
It's our Rancho Santa Fe electricians that can come to your needs. We'll actually exceed them as we have the proper tools of our trade. When you need repairs or installations done, you can depend on us.
Recent Articles
San Diego Electrician Experiences with Handy Homeowners

Expert San Diego Electrician corrects many electrical fire & shock hazards created by unqualified home owners trying to do the work themselves. Be safe and hire a qualified San Diego Electrician. As a San Diego electrician customers are always calling me after something they were working on had gone bad, or they saw sparks fly...

Read More
What Causes a San Diego Circuit Breaker to Trip?

Going outside, to the garage, or down into the basement to mess with your tripped circuit breaker can start to become frustrating when it keeps happening again and again. So why does it keep happening? A San Diego circuit breaker "trips"–or shuts off the electrical flow—to keep the circuit from overheating and causing significant damage....

Read More
If you are looking for an Electrician in Rancho Santa Fe, CA then please call Premo Electric at 619-908-1286 or complete our online request form.