Welcome To the #1 ELECTRICIANS in Ramona, California!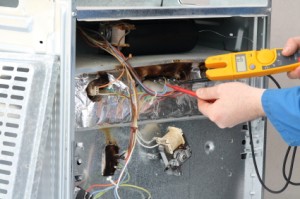 There are many reasons why you should hire a Ramona electrician from Premo Electric.  We can help you with anything that you plug into the wall. We can also help with anything that has current. Call our San Diego Electricians for a free quote and have a safer home or office to work in. You can always depend on our services to help.
Living without consistent lighting throughout the house can be very frustrating. Not only is bad wiring dangerous but it's not safe for children to be around. One touch and they could get zapped.
If you've been without consistent lighting for a while, all due to your wiring, call in the pros and have your home made safe to live in. Your children will definitely appreciate it and so will you when you see how our contractors take control.
Older wiring poses many issues. It can touch the wire next to it and your home goes up in smoke. Now that's something to worry about! Don't make yourself the victim of faulty wiring, call us for help. Knob and tube wiring should be upgraded.
Hire The Ramona Electricians You Can Trust
If you find yourself always making excuses as to why you won't hire a Ramona electrical contractor, here are some reasons why you should. Living with the contact threat of something bad happening should put the fear into you to call.
Repairs are done promptly
Services are done on your time schedule
Installations professionally completed
When you hire a professional, it seems that all of your worries go away. For one low price, they will come to your door and meet your every, electrical, need. Our technicians are safe and licensed.
Ramona Wiring & Electrical Repair
If you are having work done, on your home, and are in need of a professional service that can take care of your electrical wiring needs, call in the experts from Premo Electric where we can get the installations done quickly and conveniently.
Never take on your own wiring because a poor installation could result in a lot of problems. Many of these problems will often end up causing bigger problems such as electrical shock or fire.
There's wiring experts who come to your aid because at Premo Electric, we know how to keep your home safe and with new construction, you should be taking extra special precautions. We'll make you feel comfortable in your own home again.
Call us today. Let our Ramona electricians cater to your needs for once. Our wiring experts have experience and are insured for your safety. Don't risk something happening to your home or your family.
Recent Articles
San Diego Electrician Experiences with Handy Homeowners

Expert San Diego Electrician corrects many electrical fire & shock hazards created by unqualified home owners trying to do the work themselves. Be safe and hire a qualified San Diego Electrician. As a San Diego electrician customers are always calling me after something they were working on had gone bad, or they saw sparks fly...

Read More
If you are looking for an Electrician in Ramona, CA then please call Premo Electric at 619-908-1286 or complete our online request form.