Commercial Electrical Services
At Premo Electric, our professional electricians can assist you with any of your commercial electrical needs. Whether it's a new construction, an addition, or just repairs for a commercial property, we have the professional training, expertise, and experience to guarantee you the best workmanship possible. Our professional electricians have years of experience in electrical repairs and services. So no matter how large or small the job is, we'll be read to guarantee the highest quality workmanship and service available in the area.
Our only goal is to provide every one of our clients with quality, efficient electrical work. Our San Diego electricians have the experience and expertise to meet every one of your needs. We'll always complete the work you need on time and within your budget. When you need electrical work for any commercial project or building, you can count on the professionals at Premo Electric.
Read Chris S.'s review of Premo Electric on Yelp
New Construction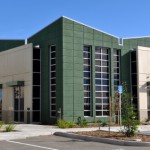 Each of our new-construction electricians is licensed, professionally trained, extensively experienced, and background checked. So we can guarantee excellent workmanship at every single job we perform. We'll work promptly and professionally, making sure that everything is consistently on schedule, and that all of our electrical work is 100% thorough and accurate. We understand the importance of quality work when it comes to the electrical system of a new construction, so we'll always make sure that you're receiving the best there is.
Read More
Commercial Emergency Power Systems and Generators
Some businesses can't afford to stop. Medical facilities, nursing-care facilities, labs, hospices, and restaurants often have a pressing need for 24/7 power – regardless of external conditions. Most businesses require more power than a standard portable generator can require.
In general, it's smart for most commercial properties to have generators that are wired directly into the electrical panel. That allows your building to switch from grid power to generator power in an effortless and safe way whenever there's a problem.
Worried about cost control? Our licensed electricians will help keep costs reined in by helping you choose a generator that's exactly the right size and wattage for your building. There's no guesswork after you call Premo Electic.
Fire Alarms, Security, Surveillance and Other Emergency Systems for Your Business
Good emergency systems need to work without fail or interruption. Each solution should also be tailor-made and custom-designed to the building. When you're protecting people and property, cookie-cutter solutions just won't do.
For example, when designing fire systems for a large commercial building it's important to keep in mind that every alarm must be spread out and interlinked, to provide the right level of coverage. Legal regulations are another consideration.
Security cameras not positioned correctly may create dangerous holes in your defense strategy.
We've designed and installed hundreds of emergency systems for San Diego business owners. Contact us for a free estimate, where we tour your building. We'll show you how to get real safety, security, and peace of mind.
Commercial Lighting Protection Systems
Poor lighting leads to liability issues. That's especially true in parking lots and other outdoor areas. Commercial outdoor lighting is about more than wiring up the heavy-duty systems required to support those systems: It's also about evaluating the property and making sure the lights are placed to provide maximum coverage.
Any dark zones are areas where employees, vendors, and customers can trip and fall and sue you into the Stone Age. Dark spots also create perfect hiding places for criminals who can menace, mug, or maim your customers. You'll be held accountable for those disasters, or worse. We'll design your lighting system to minimize risks like those, and to keep the personal-injury lawyers away.
Other Commercial Electrical Work
 Premo Electric takes care of just about every kind of commercial electric project you can think of. Need a high-voltage distribution system? Need more low-voltage cabling for your IT efforts? We will get it done. Call us to discuss your project and to get our bid.
Please take a minute to read our online reviews, if you haven't already.  We're the top-rated electricians in greater San Diego.
You'll love our work ethic. We'll never treat your project as a one-off, because if you're like other San Diego-area business owners, we know there's a good chance you'll want us to become your on-tap electricians as long as you're in business, to help with any future electrical needs.
Read Roberta F.'s review of Premo Electric on Yelp