Commercial Electrical Services
At Premo Electric, our professional electricians can assist you with any of your commercial electrical needs. Whether it's a new construction, an addition, or just repairs for a commercial property, we have the professional training, expertise, and experience to guarantee you the best workmanship possible. Our professional electricians have years of experience in electrical repairs and services. So no matter how large or small the job is, we'll be read to guarantee the highest quality workmanship and service available in the area.
Our only goal is to provide every one of our clients with quality, efficient electrical work. Our San Diego electricians have the experience and expertise to meet every one of your needs. We'll always complete the work you need on time and within your budget. When you need electrical work for any commercial project or building, you can count on the professionals at Premo Electric.
---
New Construction
---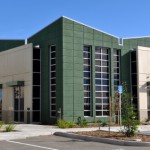 Each of our new-construction electricians is licensed, professionally trained, extensively experienced, and background checked. So we can guarantee excellent workmanship at every single job we perform. We'll work promptly and professionally, making sure that everything is consistently on schedule, and that all of our electrical work is 100% thorough and accurate. We understand the importance of quality work when it comes to the electrical system of a new construction, so we'll always make sure that you're receiving the best there is.
Read More