San Diego Electrician You Can Trust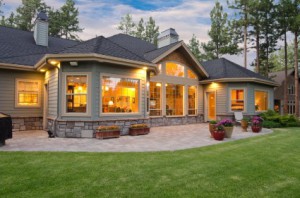 In one way or another, you depend on electricity for almost every task you perform on a daily basis. Whether it's at home or at work, electricity is one of the most valuable resources you have. It's ingrained into our lives so much that it can be easy to take for granted and not notice at all. When something goes wrong with your electricity, however, you'll notice immediately. Our San Diego electricians understand how important electricity is to you and your life, so when you need electrical repairs, we'll be on the job as soon as possible. For any time you need it, we offer same-day services, and for any emergencies, we offer 24/7 immediate service. We know how important these repairs are, and we'll never leave you waiting long.
At Premo Electric, our electrical contractors are all licensed, certified, and professionally trained and experienced, so we can always guarantee the best in professional service and workmanship. Whether you need routine maintenance for your electrical system, or a complete home rewiring, we'll be ready and eager to tackle the job. Our professionals have extensive expertise and experience working on all electrical systems and devices, so we can handle absolutely any job there is.
Call us today with any questions about our services, or to schedule your appointment.
San Diego Electrical Contractor
You should always rely on a professional for any electrical repairs. Attempting to take care of the problem on your own could easily result in serious injury or death. Even if you do get through the repairs without hurting yourself or someone else, there's a very good chance that something wasn't done properly and you now have a very dangerous hazard waiting for you in your home. Faulty electrical wiring is the number one cause of house fires in the US, according to the National Fire Protection Agency. So always rely on a professional, certified San Diego electrician. We'll make sure your electrical system is in the best–and safest–condition possible.
San Diego Wiring
Whether a new construction or addition needs completely new wiring, or if your home or other commercial building needs to rewired, or have a wiring inspection, our San Diego electricians can give you the best work available. If your home is more than twenty to thirty years old, chances are the wiring needs to be updated. Today's homes are using more and more electricity, and leaving older wiring that can't keep up with it in your home can cause problems with your electricity, and it can be a serious hazard. Our San Diego electricians can give your home a complete electrical inspection and let you know whether your wiring is currently up to the standards and the best way for you to move forward.
What San Diego Customers Say About Us
Premo Electric is Rated: 5 / 5
based on these 12 happy customer reviews.
---
"George came to our house and had our power on within 10 minutes of showing up. Thanksgiving would have been extremely bad if he haven't showed up."
---
"I hired Premo Electric to run a power outlet and Install LED lighting in my kitchen, hang a TV over my fire place above the mantle. They did a great job. They were attentive, called me back, and asked how everything was looking. Their work is guaranteed and they do GREAT work. The TV looks awesome and I no longer have to strain my neck to watch it from the couch. THESE GUYS ARE THE REAL DEAL. I had 8 Led lights installed and WOW they look good they even patched small amount of holes they did since there was no attic."
---
"I had an electrical emergency and George had someone here in less than 30 minutes. Once the problem was identified, I was given options with no pressure to take the more expensive option. Highly professional, they took time to show me what was taking place with my electrical panel and educated me as to the cause as well as outlining my options in terms I could easily understand. I had them come back a few days later to install a whole house fan and security lights and seriously, these guys even walk fast (like it's their dime I'm spending!). George was quick but not hasty and always took the time to explain or discuss a question I had. They even clean up after themselves! I highly recommend this company. They are my electrician for life…"
---
"George came out the next day after we spoke and replaced an outdoor GFI outlet that was bad and also fixed a ceiling light fixture that we were having some issues with. Knocked it all out in 1hr service call. Good work, knowledgeable, courteous, and showed up when he said he would, which is about all I can ask. Thanks!"
---
"I hired Premo Electric to install 2 dedicated lines for my audio/video system. George did all the work himself and did a great job. I am very satisfied with his work and highly recommend him. I will be having him over for more jobs in the future. George is honest, reliable, and personable."
---
"Great experience. I was visiting a friend over the weekend and he had some electrical problem with his older North Park house. He said he set the appointment up with George (through text messages after leaving a voicemail), and it was super easy. George arrived in the time window he said that he would, he was really nice and accommodating. He didn't have a problem with my friend's gigantic dog, and we enjoyed hanging out with him for a couple hours while he corrected the problem. I know this is a very old home in North Park built in the early 1900's. There hasn't been very much electrical upgrades to his house and it had the old knob & tube wires. George describe the wiring needed to to upgraded fairly soon as it is a fire hazard. He also, mention a lot of homes around North Park still have the original wiring in them. George got the problem fix where the power was out in the bedrooms & The pricing also seemed very reasonable. Very nice service. I wish we have such an electrician in where I live."
---
"I called Premo electric to come over to my home in San Diego and diagnose my electrical problem. One of my breakers would not reset. George was very knowledgeable and helpful. He explained very thoroughly, to me and the tenant what the problem was and put the tenant at ease and assured him that he would fix it. George ended up replacing a fried circuit breaker and replaced an old one that needed to be upgraded. He also explained to the tenant that he was overloading the circuit with some 150 watt bulbs in a light and a 1500 watt space heater , both running on a 15 amp breaker. After to many times breaking, it finally broke. ( fried ). I would recommend George Premo for any electrical problem you may have. Also, his prices were more reasonable than most."
---
"If you have an electrical problem, may I suggest you call Premo Electric and ask for, George. He was quick, efficient, polite and cost effective! As a military spouse, I often encounter unexpected issues that require immediate assistance. After this experience, I am going to use them again!"
---
"George was wonderful he help me hang a chandelier in my living room at my house in San Diego. He had very good expertise and patience. The chandelier comes without a manual (unfortunately), and George helped me thoroughly validating everything works before hang it up. The chandelier was very heavy 50lb and he worked extremely hard to put it up. After done, we are all impressed. highly recommended."
---
"I had another electrician (not from Premo) scheduled for sat morning, but he did not showing up… I kind of freaked out and tried to find someone to wire and install ceiling fans as soon as possible. I came across Premo Electric on Craigslist and called for a quote. I noticed how nice and professional George was right away, and the best part was he was able to come out to do the job later that day (scheduling ahead is of course highly recommended). Throughout the day, he was very polite and patient with all of our numerous questions. He really took the time but worked hard to finish the job as quickly as possible. He also patched two little holes he had to make for wiring and cleaned up well after everything was done. We could easily tell he is experienced, detailed and organized, and his quote was reasonable for a licensed electrician. You know these qualities are hard to find these days… Overall, I couldn't be more pleased with his work and feel lucky I found him! I called to get another quote for some light fixtures in our dining room and look forward to working with him again! Check out the website, especially you can't even see the ratings on yelp… there are some pictures of his work, and they look great."
---
"I EXTREMELY RECOMMEND PREMO ELECTRIC FOR YOUR ELECTRICITY NEEDS. Absolutely going to call George again in case anything else malfunctions in my house. Unfortunately our fridge lost power unexpectedly and my husband (Electrical Engineer) could not figure out what went wrong. Most of the time we call a family friend to fix what's wrong in the house but couldn't get a hold of him. I randomly logged into yelp and saw a recently posted review on Premo Electric. I'm so thankful for running across someone else's review because they certainly helped me out. (Thanks Jose G) Having a fridge plugged into an outlet that isn't meant for it is not ideal. George is certainly extremely efficient and a very professional electrician. Price was reasonable and affordable for the work he did. After introductions he was right into work mode and was able to get to the root of the problem in no time. Not only did he fix what was broken but George even explained to me what was the cause of the error. I am very pleased at how everything turned out and he will be our GO-TO ELECTRICIAN for this household from this day onward. Thank you so much George for your hard work. You certainly set the bar for what a exceptional electrician should be. Until next time…"
---
"George has performed multiple electrical projects on our now 87 year old home in North Park. Each time he has returned calls, emailed proposals and completed the work efficiently at very competitive costs. It is nice to know talented contractors who respect their customers. For these reasons we continue to recommend George Premo to anyone requiring electrical work."
---
Recent Articles
San Diego Electrician Experiences with Handy Homeowners

Expert San Diego Electrician corrects many electrical fire & shock hazards created by unqualified home owners trying to do the work themselves. Be safe and hire a qualified San Diego Electrician. As a San Diego electrician customers are always calling me after something they were working on had gone bad, or they saw sparks fly...

Read More
What Causes a San Diego Circuit Breaker to Trip?

Going outside, to the garage, or down into the basement to mess with your tripped circuit breaker can start to become frustrating when it keeps happening again and again. So why does it keep happening? A San Diego circuit breaker "trips"–or shuts off the electrical flow—to keep the circuit from overheating and causing significant damage....

Read More
If you are looking for a San Diego Electrician then please call 619-908-1286 or complete our online request form.