Highly Skilled San Ysidro Electrical Contractors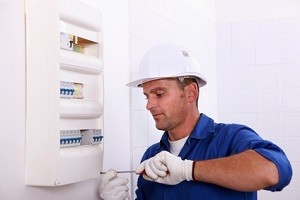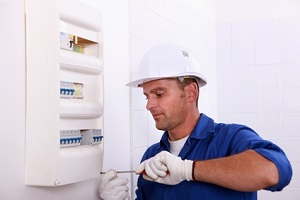 In 2005, Premo Electric set out to provide the highest quality electrical services to the San Ysidro area. Our highly skilled electricians specialize in both commercial and residential electrical services. We can help you with all your electrical installation, maintenance, and repair needs. In every project we undertake, our professionals work their hardest to ensure that our customers are completely satisfied with all of our services.
When you hire an electrician for your San Ysidro property, it is important that you choose a contractor that you can trust. At Premo Electric, each of our San Diego electricians is professionally trained and licensed. When you hire our team, you can feel confident that we will complete the job correctly the first time around.
Call Premo Electric today if you need to hire a professionally licensed electrician in San Ysidro. Our courteous and polite staff is here to assist you in any way that we can. Our electrical experts would be happy to answer any of your questions. We would be excited to schedule your appointment today.
Electrical Repairs in San Ysidro
It is hard to imagine a single everyday task that is not made possible in some way by electricity. As such, the electrical systems within our homes are possibly the largest contributors to the high quality of life that our San Ysidro families enjoy. When there is a problem with your residential electrical system, your entire family suffers immensely.
At Premo Electric, our San Ysidro electricians have the knowledge, skill, and ability necessary to repair any porition of your electrical system. We are adept at small electrical appliance repair like ceiling fan repair. We are also capable of handling extensive electrical repairs like whole-house rewiring. If there is ever an electrical problem within your San Ysidro home, call our professional electricians for help.
San Ysidro Panel Upgrades and Electrical Remodeling
Whenever you conduct a major remodeling project, you should consult with a professional electrician to determine if your electrical system can handle the increased work load. If you live in an older home, the chances are that your electrical system was not designed to provide the amount of electricity that you demand from it today. If you add a major appliance to your home or increase the area in which electricity is provided, you will need the help of an electrician.
At Premo Electric, our San Ysidro electricians are adept at all manners of electrical remodeling projects. We can conduct panel upgrades for you in order to ensure that your electrical system can handle the increased electrical load. Our team can also install wiring, lighting, and appliances during your remodeling project. With our help, you can customize your electrical system to the unique needs of you and your family.
If you need to hire a professionally licensed electrician in San Ysidro, call Premo Electric today at 619-908-1286, or fill out our online request form.