Welcome To the Best ELECTRICIANS in Santa Ysabel, California!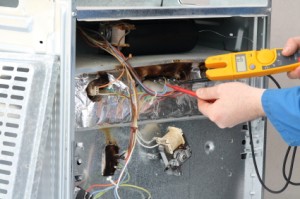 The Santa Ysable electricians from  Premo Electric can replace that older wiring inside your home. There's a lot that we can actually do for the home or businesses in the are. Come to us and you'll see first hand.
Whenever youre seeking repairs, be sure that you find a contractor that is at least insured and above all licensed. There is a lot out there who are unlicensed and that often ends up being a crap shoot to those vulnerable enough to hire them.
Electrical items such as panel boxes and electrical wiring are things that only qualified and licensed techs can work on. Just think about it, would you go to the eye doctor if you needed your back adjusted?
Your electrical current, flowing through your structure, should never be taken lightly because when something goes wrong, you need someone qualified to do the work.
How many times have you told yourself that you needed to get electrical work done? Well this is your year to do it because Premo Electric is there to help you with all types of projects.
Santa Ysabel Electrical Contractor
Premo Electric is here for you. Our Santa Ysabel electrical contractors are here to answer your questions, install your wiring and do repairs. We come to you.
But we are not always the cheapest. We recommend that you get at least three different estimates from contractors.  Remember though, its not whose the cheapest that you should go with. That can end up making things worse!
Reasons to Hire Us as Your Santa Ysabel Electricians:
Licensed, certified and insured electrical company
Only employees professionally trained electricians with experience
Guarantee the best in professional service and workmanship
We have an extensive expertise and experience working on all types of electrical systems and devices
Santa Ysabel Wiring
Outdated wiring should be replaced due to potential hazards that it could bring into the home. We often don't think about these things nor want to pay for them until we see physical proof. This is how house fires and large repair bills happen.
Call Premo Electric and let us investigate the wiring system that's in your home. An electrical safety inspection could save you money and a whole lot of headaches. Well tell you if you should replace or get it repaired.
Exposed wiring is a fire hazard. Every homeowner should know that.  Most insurance companies will not cover a home that has outdated wiring in it. An inspector has to check it out before a policy is written.
Call us for electrical repairs and more as were the San Diego electricians with experience and who care enough to rush out to your electrical emergencies. You will always be well taken care of at Premo Electric.
Recent Articles
San Diego Electrician Experiences with Handy Homeowners

Expert San Diego Electrician corrects many electrical fire & shock hazards created by unqualified home owners trying to do the work themselves. Be safe and hire a qualified San Diego Electrician. As a San Diego electrician customers are always calling me after something they were working on had gone bad, or they saw sparks fly...

Read More
If you are looking for an Santa Ysabel, CA Electrician then please call 619-908-1286 or complete our online request form.