Are You Looking For an Electrician in Santee, CA?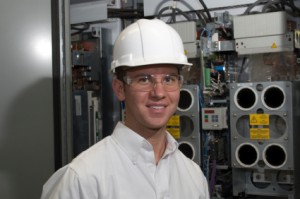 In an area with lots of homes and businesses, you'll need the services of a qualified Santee electrician at some point. Premo Electric has been the choice for electrical technicians who can make your Santee home safer and protect your family from electrical dangers.
Both indoor and outdoor lighting is very handy to homeowners. It's the cheapest form of a security system as it prevents homes and businesses from getting broken into. Good lighting is also a great way to keep members of the Santee community safe.
With children out riding bikes all times of the day, it can be hard to see them when the sun goes down or prowlers who lurk in the dark corners of a home's exterior. Better lighting installations can help you spot danger from happening.
Whenever you need lighting installed, just call our electricians at Premo Electric and keep your home safe. There's nothing like having that peace of mind back again. There is nothing like having professional repairs and installations done.
Sometimes we all have to bow out and hire a contractor. This is how our homes are kept safe and our children are not shocked touching bad wires. We're experts of our trade as we possess the proper licensing and liability insurance.
Santee Electrical Contractor
Professional electrical contractors are easy to find but ones that specialize in what you need are not. At Premo Electric, our San Diego Electrical Contractors can install or repairs any of the following electrical components in the home:
Outlets
Breakers
Appliances
Switches
When it comes to professionalism and expertise, our techs have what it takes to get a job done. We take pride in providing  customer service for all of our customers no matter if you have a simple question or need us to come look at something that's giving you problems.
Santee Wiring
There is still older home wiring in many homes across the California region. Whenever we hear that wiring has burned down a home, in the area, or it has taken a life, we take this very seriously because we could have gotten to it before that happened.
Servicing your wiring needs is something as simple as fixing your ceiling fan or replacing the light sockets in the home. We can save you money right now as there will be no need to replace your electrical wiring components.
Don't take chances on your electrical components that aren't safe. Call our Santee electricians and we'll make them safe. Your home's wiring and electrical system could be deemed unsafe. We'll take care of it using our expertise.
Recent Articles
San Diego Electrical Repairs: Why They're Not a DIY Project

DIY movement is rapidly growing, and it's easy to see why. DIY projects are satisfying, fun, and you'll see home improvements get done without having to pay for a contractor. But some projects should always be left to professionals. Your San Diego electrical repairs are important to you and your family, and they can feel...

Read More
The Right Interior Lighting Options Matter

There's no better way to enhance the mood in your home than to play with some lighting options. Mood can be set to enhance mood from bright and lively to soft and romantic or even spooky and scary for fun party times. Lighting in our homes should be comforting, adjustable, functional, and should always enhance...

Read More
If you are looking for an electrician in Santee, CA then please call 619-908-1286 or complete our online request form.