Tesla Home Charging Installation
in San Diego & Area
We install chargers for the Tesla Model 3
Congratulations on becoming a Tesla owner!  Now, to become a Tesla driver, you need to make sure you can drive your Tesla when you want to, and for that to happen it will need power.  That's where your home charging station comes in, and it's where you need an experienced, licensed, Tesla-approved electrician to install your charging station.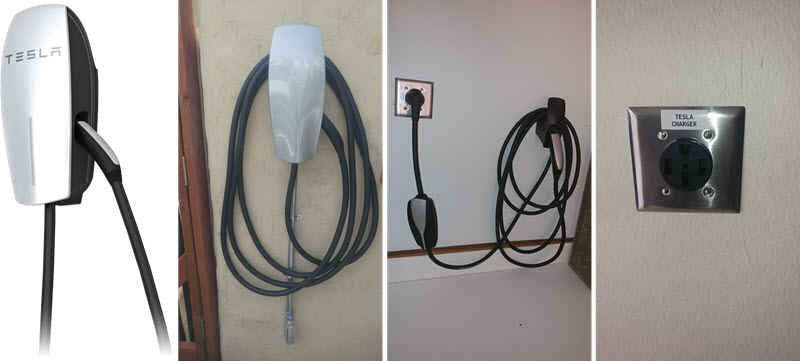 At Premo Electric, we make recharging your Tesla
as easy as recharging your phone.
We're the top-reviewed electricians in greater San Diego (look us up on Yelp), and you can find us on Tesla's directory of trusted and approved local electricians. We've served greater San Diego for more than 15 years.
The Tesla Models S and X, and soon-to-be Model 3, require a set of standard equipment to be installed in your home.   Our experienced, professional, friendly electricians are here for all your installation needs.
The most-common installation is the 240-volt NEMA 14-50 outlet, which has been recommended by Tesla. That's the outlet you plug your Mobile Connector into.  A panel upgrade is required if your main electrical panel cannot accommodate the new Tesla charger.  Our electricians will help figure out the best solution for you, for your home, and for your Tesla.
You didn't settle for anything less than the best when you bought your Tesla.  Don't settle for anyone less than the top-reviewed electricians in San Diego to install your Tesla charging station.  A hassle-free installation means emission-free driving and a smoother road experience that much sooner.
Call Premo Electric at 619-908-1286 or contact us online today for a consultation.
Read Katherine R.'s review of Premo Electric on Yelp
Read A E.'s review of Premo Electric on Yelp