Valley Center Electricians Providing Exceptional Services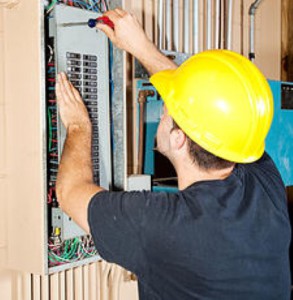 With over ten years of experience in the electrical industry, Premo Electric and our Valley Center electricians have the ability to help you with all of your electrical goals and needs. Our contractors are highly skilled at electrical repairs, installations, and safety services. We proudly serve both commercial and residential clients.
Call Premo Electric today if you need to hire a professionally licensed San Diego Electrician. Our staff would be happy to answer any questions that you may have, and we would be excited to schedule your appointment today.
Electrical Repairs in Valley Center
When you are dealing with an electrical problem within your home, the first thing that you should do is call a professionally licensed electrician. At Premo Electric, our electrical repair technicians handle any sized job. We repair minor electrical appliances like ceiling fans. Our electricians can completely rewire your home or business. After our electrical repair services, you and your family will once again be able to enjoy all the benefits of electricity.
Panel Upgrades in Valley Center
If you are routinely having problems with your current electrical system or if you are planning on adding substantially to your property, you may need to conduct a Valley Center panel upgrade. The electrical panel is perhaps the most important portion of your electrical system. It is where electricity is brought in from the outside and distributed to the various circuits within your home. If your electrical panel is outdated or inadequate, you will suffer significant problems.
At Premo Electric, our Valley Center electricians have a great deal of experience with upgrading electrical panels. Our experts can assess your current electrical needs and determine if a panel upgrade with benefit you. After our panel upgrade services, your system is guaranteed to be able to provide for all of your needs.
Commercial Electrical Services in Valley Center
At Premo Electric, our Valley Center electricians have the knowledge, skill, and experience necessary to help you with all of your commercial electrical needs. Our professional electrical contractors understand that the productivity of your business is completely dependent on the quality of your electrical system. In every commercial electrical service that we provide, our contractors strive to customize the electrical systems of our customers to they unique needs of their businesses.
Our professionally licensed electricians can design and install an electrical system during your new construction project. Also, our team is always available to address all of your electrical maintenance and repair needs. Premo Electric and our commercial electricians can help ensure that your system operates in the most reliable, efficient, and safe fashion possible.
If you need to hire a professionally licensed electrician in Valley Center, call Premo Electric today at 619-908-1286, or fill out our online request form.