Highly Skilled and Experienced Electricians in Warner Springs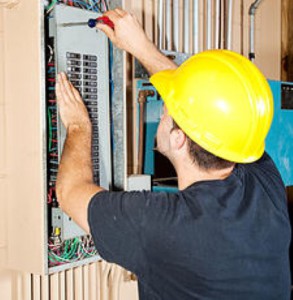 Over the last decade, our San Diego Electricians have developed an exceptional reputation in the Warner Springs community. When people hire our electricians, they know that we will get the job done quickly and correctly. This positive reputation is a direct result of our hard work and the goal that we have in every Warner Springs electrical service project that we undertake. In every service that we provide, our main goal is to ensure that our customers are completely satisfied with the results.
Call Premo Electric today if you need to hire a professionally licensed electrician in Warner Springs. Our professionals can help you with any electrical installation, repair, or maintenance project. We would be excited to schedule your appointment today.
Panel Upgrades in Warner Springs
The electrical panel of your Warner Springs property is by far the most important portion of your electrical system. The electrical panel is where electricity comes into your home and is dispersed throughout the various circuits. If your electrical panel is outdated, damaged, or inadequate, it will be impossible for your electrical system to operate in an efficient and effective fashion.
At Premo Electric, our Warner Springs electricians can help you with all your electrical panel needs. We can install new panels, upgrade old panels, and repair electrical panel damage. With our help, you can customize this integral system component to the unique needs of you and your family. After our electrical panel upgrade services, the electrical system within your Warner Springs property will operate at peak performance.
Warner Springs Electrical Lighting Installations
At Premo Electric, our highly skilled electricians can design and install lighting systems on your Warner Springs property. We have a great deal of experience designing beautiful landscape lighting. Our professionals can enhance the safety levels of your home or business through security lighting. Our electricians can also install customized lighting throughout your home in order to enhance your enjoyment of your property and the energy efficiency of your residence.
Electrical Repairs in Warner Springs
At Premo Electric, our Warner Springs electricians have the knowledge, skill, and experience to repair every portion of your electrical system. We provide electrical repair services to both commercial and residential property owners. Our electrical repair technicians handle any sized project from electrical appliance repairs to whole-property electrical renovations. We can replace dangerous conditions like aluminum wiring and knob and tube wiring. After our electrical repair services, you home or business will have the safest, most efficient, and most reliable electrical system possible.
If you need to hire a professionally licensed electrician in Warner Springs, call Premo Electric today at 619-908-1286, or fill out our online request form.