Encinitas Electrician – Your Best Choice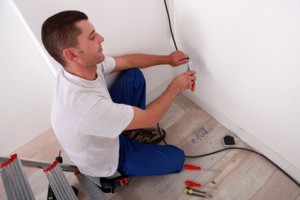 If you have already worked with an Encinitas electrician, you are probably aware of just how important this is. If you have ever had to live without your electricity for any length of time, you know how inconvenient this can be. Let's be honest, going without the power for more than about 20 minutes is more than most of us can handle.
More importantly, you have to be sure you are working with a true expert in the business like Premo electric. Your electrical work is too important a system in your home to tamper with. Anyone lacking the skill required can end up leaving you in the dark.
Even worse, working with someone who is not licensed, bonded and insured could end up in serious trouble including fire. The sad part is cutting corners like this could also mean your insurance will not cover it. And even trying to pursue legal action may not work.
Encinitas Electrical Contractor
So now you know rule number one: never work with an Encinitas electrical contractor who does not have proof of a current license, bonding and insurance. It simply is not worth the risk. Aside from that, they had better have a good track record.
At Premo electric we have all of the above. Also, it doesn't hurt to choose someone who offers 24/7 service, it means they care about their customers not just lining their wallets. We consider our San Diego Electrician Team part of the community now and that means our focus is always about offering the best in customer service. Never settle for less than the best when it comes to taking care of your family and home.
Encinitas Wire Repairs
Finding the right team for your Encinitas wire repairs is equally important. This area of California is full of history and historic buildings. That also means old wiring that often needs repairs or updating. This is another area of expertise here at Premo electric.
Yet, when you think of older buildings you may not realize how old we mean. Some residential and commercial spaces built as recently as 30 years ago could be outdated. And certainly, wiring younger than that can still end up needing repairs. The quality of the wires or the quality of the construction can have a great deal to do with how soon you need wiring repair.
The important thing is that you have now been properly introduced to us here at Premo electric. We look forward to being your Encinitas electrician of choice. From upgrades and inspection to repairs and replacement, we can make that happen. Contact us today to get started.
Recent Articles
If you are looking for an Encinitas Electrician then please call 619-908-1286 or complete our online request form.