Escondido Electrician – Making the Smart Move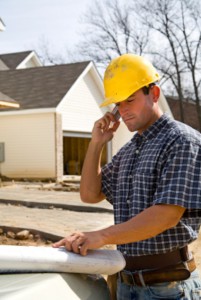 Picking just the right Escondido electrician is an important part of being a homeowner. You know why? Because no matter what, at some point you are going to need one. Electrical wiring is not the type of thing you want to take chances with. For that reason, it is crucial to work with only the best.
First things first – never work with someone who lacks proof of being currently licensed, bonded and insured. There is no reason for someone trustworthy in the industry not to have these critical credentials. From there, it comes down to experience and past performance.
At Premo electric we are proud of our past work and know our customer base would feel the same. Our San Diego Electricians main goals are to provide the best quality work and ultimate in customer satisfaction. Any company with less of a goal than that is not likely to really be taking this whole "professional" thing seriously.
Escondido Electrical Contractor
So when you start your search for the best in the Escondido electrical contractor options, you are likely to see our name pop up a lot. Ask around and you will find the same to be true. We have worked hard to earn the reputation we have and to take the best care of our customers as possible.
Our list of expert services includes both residential and commercial. Plus, we offer options like panel upgrades, aluminum wire replacement, GFCI electrical outlets and plenty more. Let us show you what we have to offer and what your potential options are. From there, we can help you make the wisest choice possible based on your wants, needs and budget.
Escondido Wire Repairs
When you think of outdated wiring, more than likely you are thinking of the stunning historical homes that you can still find along this part of the West Coast. But did you know homes as recent as just 30 years ago could have outdated wiring? That's only 3 decades.
Not to mention, if a home was built with cheap wiring or not so great craftsmanship you may still need repairs. Sometimes this is true in homes that are only a few years old. For that reason, finding a professional Escondido wire repairs specialist is critical. This could be the difference between a fix or a fire.
Never take a gamble and never settle for less than the best when it comes to the wiring in your home. Working with just the right Escondido electrician can improve the feel and safety of your home. Protect your family from faulty wiring by hiring the Premo electric team to get the job done right, the first time.
Recent Articles
The Right Interior Lighting Options Matter

There's no better way to enhance the mood in your home than to play with some lighting options. Mood can be set to enhance mood from bright and lively to soft and romantic or even spooky and scary for fun party times. Lighting in our homes should be comforting, adjustable, functional, and should always enhance...

Read More
3 Common Questions About San Diego Landscape Lighting

You work hard, and you work all the time, to make sure that your yard and landscape look as good as possible. So why let that perfect landscape disappear every single night at sunset? San Diego landscape lighting can make sure that your yard and landscape doesn't disappear at night, and that they look even better....

Read More
If you are looking for an Escondido Electrician then please call 619-908-1286 or complete our online request form.