Imperial Beach Electrician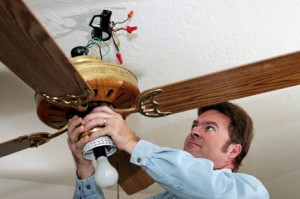 Having a residential or commercial space means needing to work with an Imperial Beach electrician. All of this can feel like an overwhelming task. I mean you have to find the best company in the industry in order to prevent damage, shocks or fires. That is a great deal of responsibility.
The great news is that once you realize Premo electric is the top dog in the local field, you have nothing else to worry about. Our team of experts is here to take care of all your electrical and wiring needs. So, this means no more stress for you when it comes to this part of your home or business.
At Premo electric our San Diego Electrician experts are all licensed, bonded and insured. Make it a point to never work with someone for your home renovation projects that lacks current proof of all of these details. Protect your family, home and business from unreliable electric workmanship.
Imperial Beach Electrical Contractor
So now you know the name to trust for your next Imperial Beach electrical contractor choice. You can never be too safe when it comes to the wiring and electrical system in your home. And that is what we are here to take care of for you.
You simply can't rely on someone lacking the expertise and experience to take care of the wiring in your home or business. And contrary to popular belief, it is never a good idea to try to tackle this sort of project on your own. When it comes to electricity, this is not a DIY project no matter how many training videos you watch on YouTube – it's no substitute for a trained professional.
Imperial Beach Wire Repairs
Another reason you may need our services comes down to Imperial Beach wire repairs. Another common misconception when it comes to wire repair or replacement is that only old homes need this. You would be sadly surprised by how many homes end up having problems.
Cheap products and poor work quality are some of the most common reasons people end up needing this type of work done. It's scary to think of how many residential or commercial spaces could be at a high risk of incident due to a negligent work approach. Some "pros" are too focused on lining their pockets instead of caring for customers.
Our goal at Premo electric is to take care of our clients. Our focus is offering the best as an Imperial Beach electrician as you'll ever find in the area. Let us show you how we have earned the impeccable reputation we have.
Recent Articles
3 Common Questions About San Diego Landscape Lighting

You work hard, and you work all the time, to make sure that your yard and landscape look as good as possible. So why let that perfect landscape disappear every single night at sunset? San Diego landscape lighting can make sure that your yard and landscape doesn't disappear at night, and that they look even better....

Read More
If you are looking for an Imperial Beach Electrician then please call 619-908-1286 or complete our online request form.