Is Knob and Tube Wiring Safe?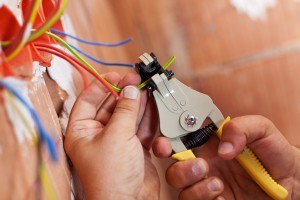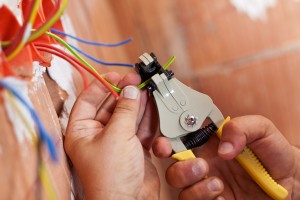 Knob and tube wiring was once a very popular form of electrical wiring, but it has since been recognized as a form of wiring that poses a risk to homeowners. If you have knob and tube wiring in your home, it's possible that all or part of your home's wiring will need to be replaced in order to keep your electrical system as safe as possible.
At Premo Electric, our professional San Diego electricians can help you determine whether you need to have any of your knob and tube replaced. We'll be able to help you ensure that your electrical system is completely safe to use, but we'll never use scare tactics to sell you a service.
If you're concerned about the knob and tube wiring in your home, continue reading to find about more.
History of Knob and Tube Wiring
In the late 19th and early 20th centuries, knob and tube wiring was the most popular method for electricians in the united States. Many electricians continued to use knob and tube wiring through the 1950s and 1960s for new home constructions. Today, when homeowners update their electrical systems, they often find that they have knob and tube wiring that they weren't aware of.
In some ways, knob and tube wiring is actually better than modern copper wiring, as long as it's properly installed. The major problem with knob and tube wiring it that it can very rarely stay fully intact over a long period of time, and if your wiring was installed nearly a century ago, it likely has a lot of problems. The knob and tube wiring in your home used to be more than acceptable, but if you still have this wiring in your San Diego home, it can easily cause some serious issues.
Problems with Knob and Tube Wiring
If a knob and tube system is intact and working, it does not pose a threat to you and your family. However, because your San Diego home's knob and tube wiring is probably very old and has been worked on by any number of electricians or amateurs in the past.
One of the most common problems with knob and tube wiring is its insulation, which is often made of rubber. The rubber degrades over time, so the bare wires become exposed to air and moisture, which then increases the chance of an electrical short or a fire.
If you're unsure of whether your home's electrical system is safe, call our professionals today for a a safety inspection.
If you're looking for knob and tube wiring services in San Diego, call Premo Electric at 619-908-1286, or complete our online request form.