PANEL UPGRADES SERVICE BY PREMO ELECTRIC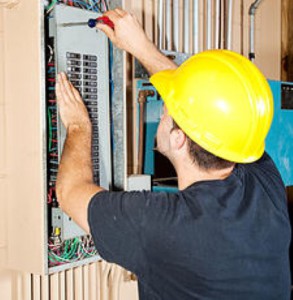 With a lot of new construction going on across the state of CA, there is also an abundance of home repairs that need to be made.
When we move into older homes, we have to deal with the older wiring and electric panels that are in the home. Many people don't realize that when they purchase an older home they will need to upgrade the electrical systems or the wiring just isn't safe for them.
Homes and businesses of today have different needs than they did years ago. In modern new home construction, wiring installation for entertainment or home computerized devices is commonly included in the plan. But older homes need to be upgraded.
Professional Residential & Commercial Electric Service in California
Electrical Repairs
Ceiling Fan Repairs
GFCI Electrical Outlets
Troubleshooting
Ceiling Fans
Lighting
Lighting Installation
Landscape Lighting
Security Lighting
Low Voltage Lighting
Panel Upgrades
Car Chargers
Knob & Tube Wiring
Electrical Safety Inspections
Aluminum Wiring Replacement
Many families of today will have specialty systems installed in their homes during new construction. Electrical considerations such as alternate power sources, backup power systems, and entertainment systems are more necessary today than they ever were before.
Premo Electric excels beyond our competition because we are experienced and trained for any electrical systems need.
We are your electrical systems installation professionals in Spring Valley, CA and surrounding areas. A large number of homes need upgrading, and we are specialists in wiring upgrades as well. We also provide the following additional services and more…
Home Electrical Upgrades and Improvements
Safety Wiring and Lighting Applications
Special Lighting
Energy Savings
Phone and Cable Installations
Exhaust Fan Installations
Electrical Inspections
Property Maintenance Electrical Services
Commercial Electrical Services
Whether it is indoor or outdoor installation or repair, Premo Electric is ready to build an ongoing relationship with you. Our experienced electricians are fully licensed, insured, and bonded.
Recent Articles
San Diego Electrician Experiences with Handy Homeowners

Expert San Diego Electrician corrects many electrical fire & shock hazards created by unqualified home owners trying to do the work themselves. Be safe and hire a qualified San Diego Electrician. As a San Diego electrician customers are always calling me after something they were working on had gone bad, or they saw sparks fly...

Read More
Benefits You Can Expect From Your Panel Upgrade Service

One thing that San Diego is notorious for is our plethora of historic homes. Yet, before buying into one of those older homes it is important to get an idea of what you are getting yourself into. With all that allure and charm comes the need to address certain issues. The main concerns are always...

Read More
If you are looking for a professional electrician you can trust, call 619-908-1286 or complete our online request form.